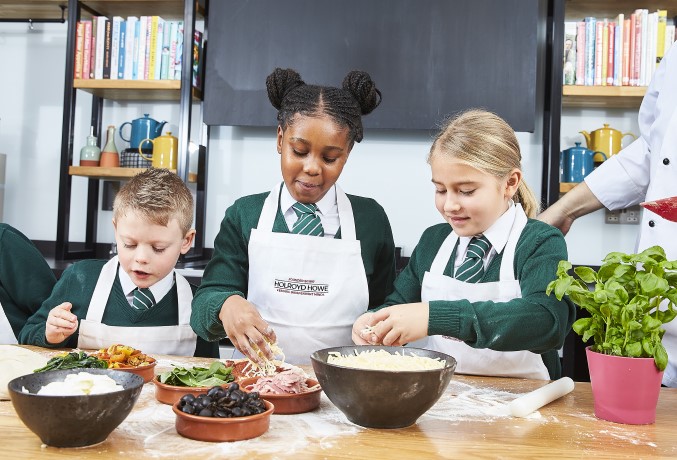 Food Innovation
We don't take a 'one size fits all' approach when it comes to our food offer. Instead, we work together in partnership with our schools to create a truly bespoke catering solution that meets their individual needs.
From tasting tables, theme days and food theatre to chef demos to promote the skill and supplier days to promote seasonal ingredients, we work together to make mealtimes exploratory, quirky, and fun, helping our pupils build strong and healthy relationships with food.
We have an open and honest approach. Our catering teams embed themselves within the wider school community, to better understand its individuality and reflect its ethos, culture, geographic location and aspirations through our food offer.
Plus, our nutritionists are experts in crafting bespoke assemblies and educational workshops to immerse pupils in the wonders of food, nutrition, and sustainability.
With a reputation for crafting our services with care and attention to every detail, we work tirelessly to become a truly trusted partner to each school.