Nutrition
We believe that all our food should be full of natural goodness. From sourcing and planning to preparation and cooking, we are committed to providing children and young adults with well-balanced meals that give them the fuel and nutrients they need to learn and grow. Our team of registered nutritionists are on hand to provide expert advice to each school, and to support chefs with the development of nutritious menus.
Bespoke menus
Each menu is carefully thought through and considered for the age and demographic of the school population. We ensure that all pupils from nursery to sixth form pupils are provided with food that optimises their learning and development.
Fresh & locally sourced
It is our policy to provide fresh, locally sourced ingredients. Doing so naturally boosts nutrient content and flavour of food, allowing the food to be inherently healthy and never over-processed. We encourage positive relationships to be formed with food and take pride in educating pupils about the wonderful variety of food we should be eating. In doing so, the dining experience becomes one to look forward to each day.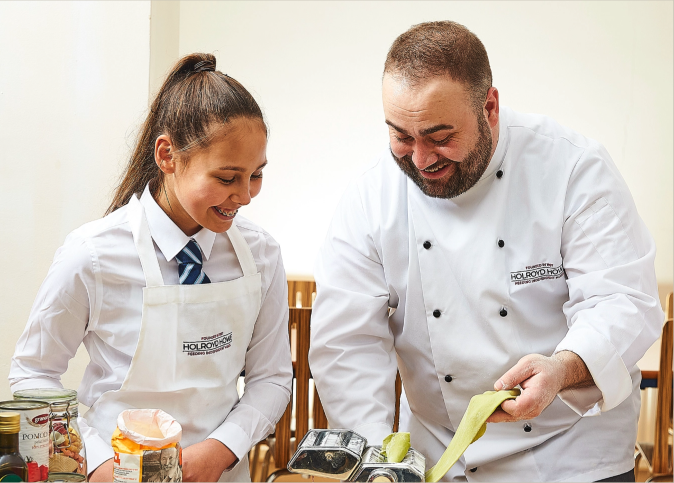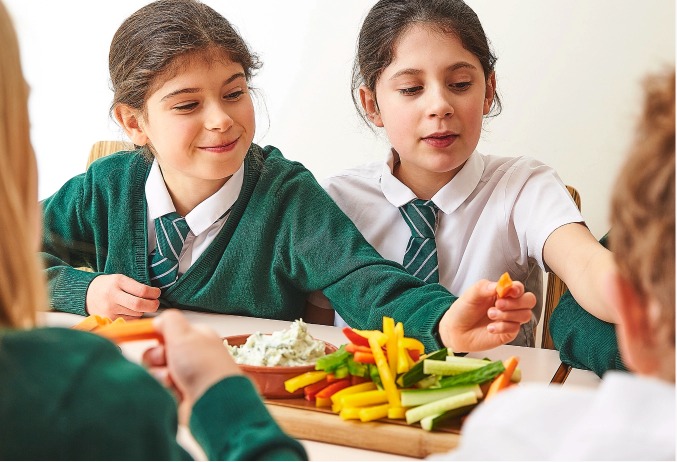 Forming healthy relationships with food
Feeding the generations of the future comes with great responsibility, and we take this very seriously in our community outreach. We support schools by delivering nutrition and sustainability education to all age groups, from virtual sessions to interactive, in-person lessons to hands-on cookery programmes and live demos. We help schools instil positive food, sustainability and nutrition habits that will last pupils for a lifetime. Our award-winning education programmes help educate thousands of children and young people every year.
Food safety
For those families with children that have specific food allergies or intolerances, we have robust policies and procedures in place to ensure that your child's meals are carefully prepared.