Pre-Prep & Preparatory Schools
Good nutrition in the early years is vital. Children's early experiences of food play an important part in shaping their eating habits, which in turn can support healthy growth and development.
We believe in giving pupils the chance to try new and exciting flavours within a nutritionally balanced diet to help them make positive food choices later in life.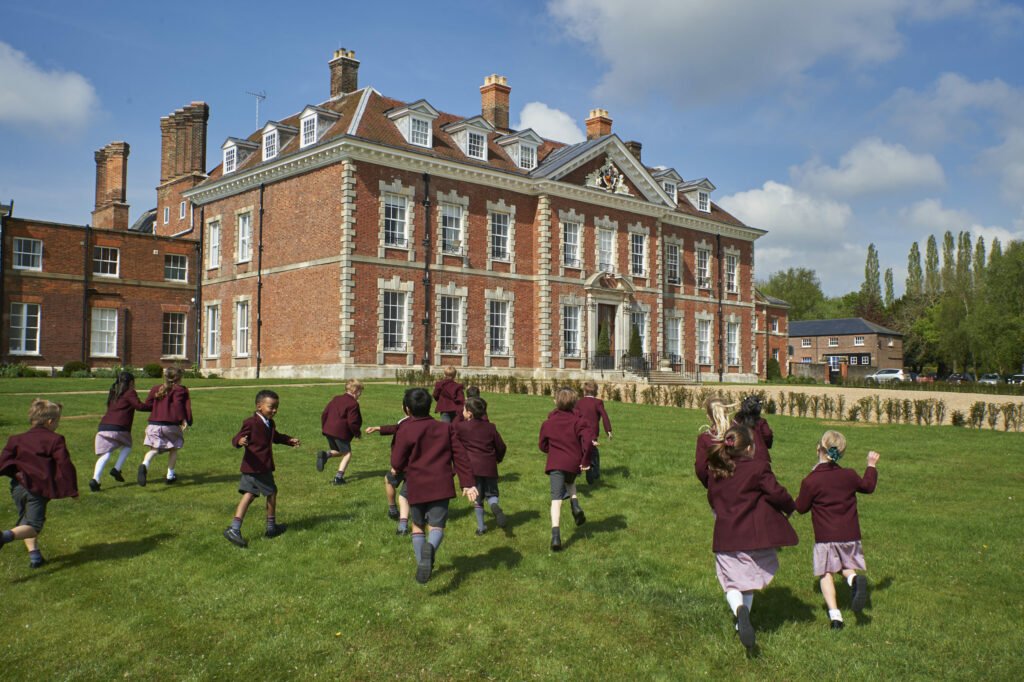 Beechwood Park School
Beechwood Park is an independent day and boarding school, for 550+ boys and girls aged 3 to 13 years. Taking over from an in-house catering team, our objective was to align ourselves with the school's Mission of Nurture, Engage and Inspire with our catering provision.
Our first priority was to upgrade the kitchen facilities and team ethos, to introduce scratch cooking and truly fresh food. We also worked closely with pupils, parents and staff to finesse menu innovation which met the needs of every age group and inspired boarders with high street trends and homemade meals.
We are proud of the partnership that we have developed which enhance the School's catering and educational provision. We gained our first coeliac accreditation with the Beechwood team and our investment in the professional mobility of our team has reskilled a Catering Assistant to Chef de Partie and a Head Chef to Catering Manager.
"We started working with Holroyd Howe in 2017 because they most closely matched our child-centred Mission to Nurture, Engage and Inspire pupils. Their passion for food and education is undiminished and has initiated cross-curricular conversations which reach right across our community. Over the years, it has been a huge reassurance to know we can rely on the over-arching support from the wider business behind our catering team"

Ed Balfour, Head – Beechwood Park School
Dukes Education
Holroyd Howe were awarded the contract for this high-quality group of nurseries and schools in February 2015. Initially we took on three nurseries and three prep schools, transforming the food quality, nutrition and service standards. We implemented our fun, engaging initiatives such as food explorers, tasting tables, and chef demonstrations to create appealing child-friendly menus presented with style and care, in turn reflecting the ethos of the schools.
Hospitality events were also transformed at each of the schools to meet the bespoke requirements of each Head. We helped to plan, design and implement improvements to the kitchens, dining areas and infrastructure. Over the past five years we have been a trusted partner to both the schools and the group as the portfolio has changed and new schools have been added to the group. Our bespoke, flexible service and relationship with the team at Dukes Education has resulted in the contract being extended for a further five years.
"We have worked with Holroyd Howe to provide our school lunches for five years. In that time they have risen to the challenges our schools have provided, working along the school teams in a professional and competent manner. The teams really feel part of the schools and the regular updates and monitoring mean we are confident in the service provided."

Director of Estates, Dukes Education