Sustainability
We take our impact on the planet seriously. In fact, we are on a mission to leave the world in a better place than we found it! Our sustainability strategy is fully integrated into our working practices, embedded as one of our core values and bringing employees, clients, parents and pupils on the sustainability journey with us.
We support every school and their pupils in working towards a more sustainable future. Our dedicated Sustainability and Environmental team are responsible for setting our strategy and working alongside our schools to achieve their sustainability goals and we offer guidance through our tailored solutions using education and communication tools to promote sustainable behaviour in our schools and kitchens.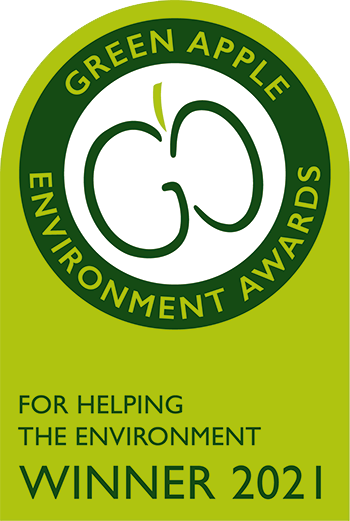 In 2021, we won two International Green Apple Environment Awards for our sustainability program and community outreach work.
One World Project
Our One World Project is part of the Holroyd Howe Foundation. With it's four pillars, our aim is to drive positive change both environmentally and socially through our sustainability and community programmes.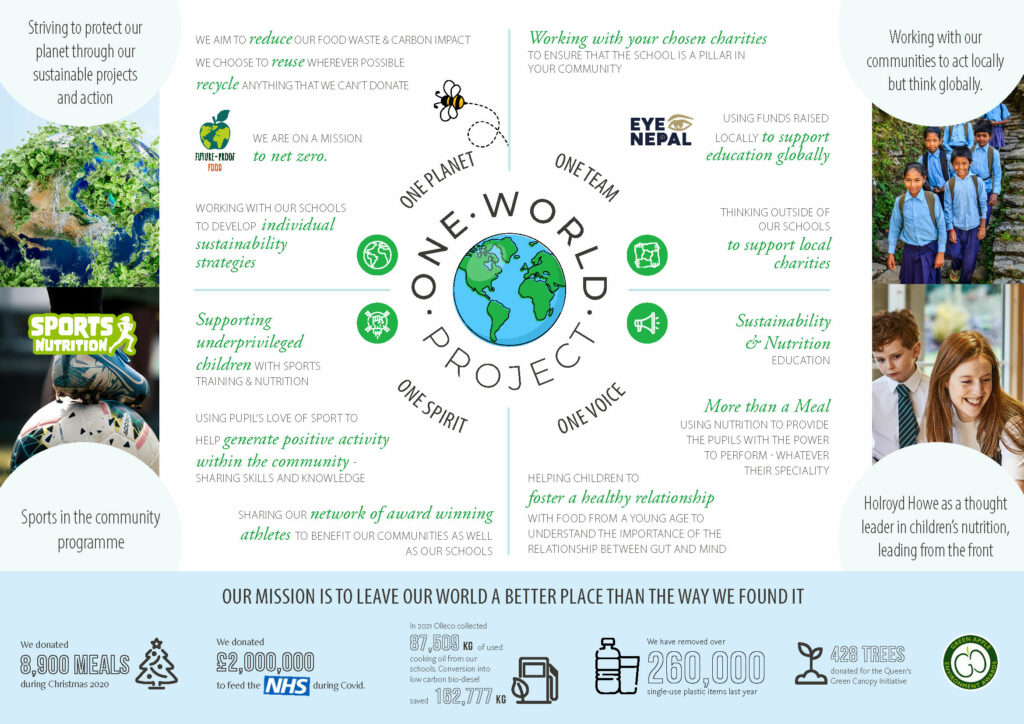 Education & Driving Pupil Engagement
Our work has empowered our teams to drive sustainability within their kitchen, dining room and schools and for our pupils to have a meaningful impact on their future. Our work has also supported many schools in achieving their own sustainability goals and awards.
Through our sustainability education sessions, we help pupils from early years to higher education understand how they can have a positive impact on the world around them. We work directly with school Eco-councils to help promote progressive change directly with each individual school.
Our sustainability policies guide our schools on what we would expect, to go above and beyond legislation, and reduce our catering operational environmental impacts and carbon emissions.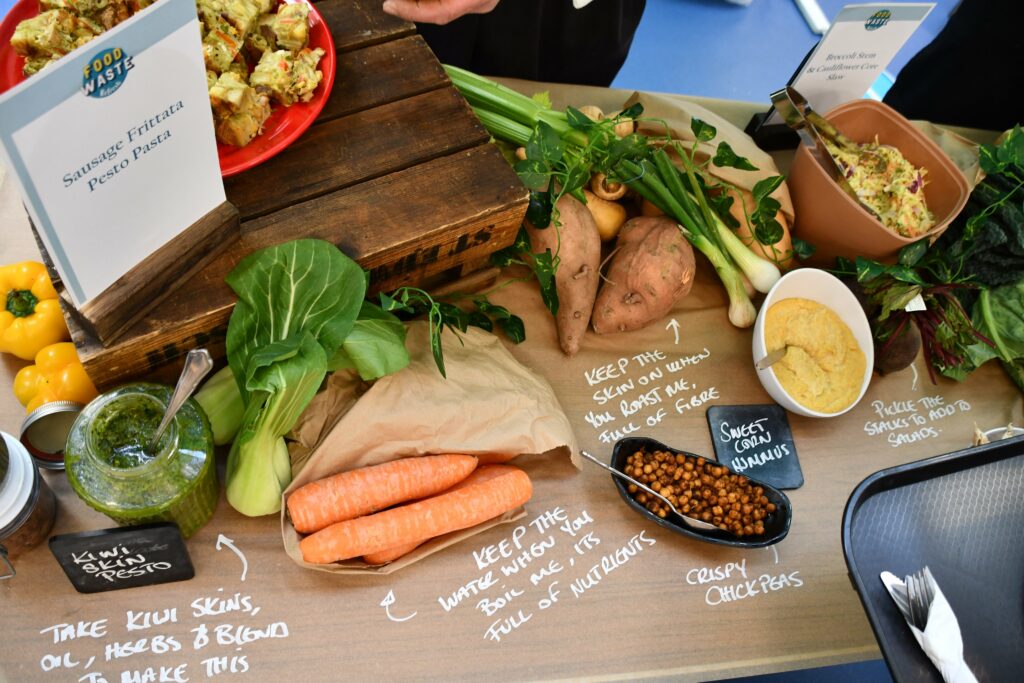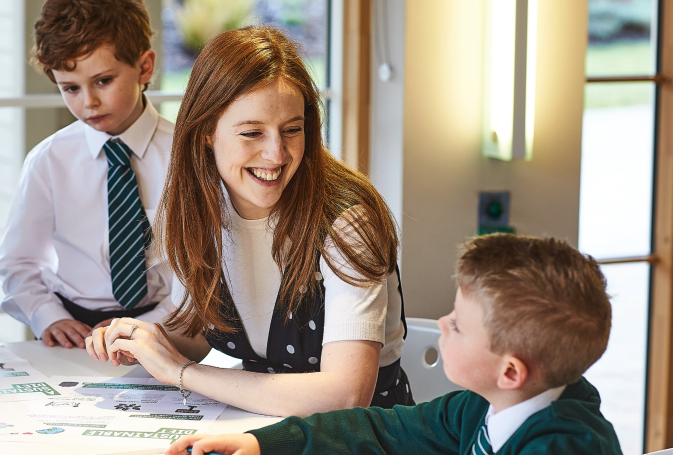 Continual Assessment
As a baseline, we carry out an environmental assessment of our schools' kitchen and dining areas, providing recommendations on improvements, and championing the areas performing sustainably.
The assessment supports actions towards the schools desired goals with a plan laying out short, medium and long-term goals.