Sports Nutrition
We understand how sport can play a role in shaping pupils physical, mental and emotional behaviour. Our team of specialised sports nutritionists are dedicated to providing pupils with the power to perform. We support every school in harnessing the power of food and nutrition to assist with sporting success.
Timing it Right
When it comes to sport, consuming the right nutrients at the right time can help boost performance, by increasing strength and endurance, aiding recovery and delaying the onset of fatigue.
It is essential that the selection of food provided throughout the day hits individual energy and nutrient requirements. Whether it's tennis, rugby, hockey or otherwise, we ensure the optimal combination of carbohydrates, proteins, fats, vitamins and minerals are provided at each meal point. We empower our sporting stars to form a 'performance plate'. This helps each individual to begin their sporting session energised and ready to become their best sporting self.
It is equally important that pupils are educated on all areas of sports nutrition through interactive presentations, hands-on workshops and small focus groups. With these sessions we aim to provide pupils with evidenced-based sports nutrition knowledge in a fun and practical way, to give them the winning edge.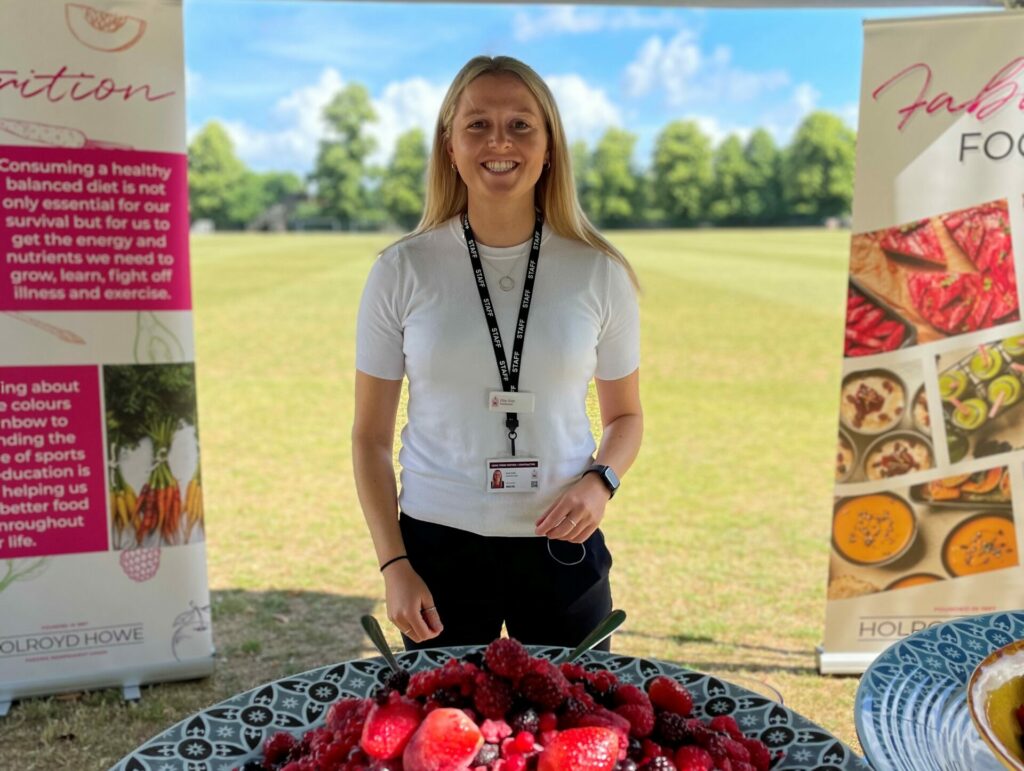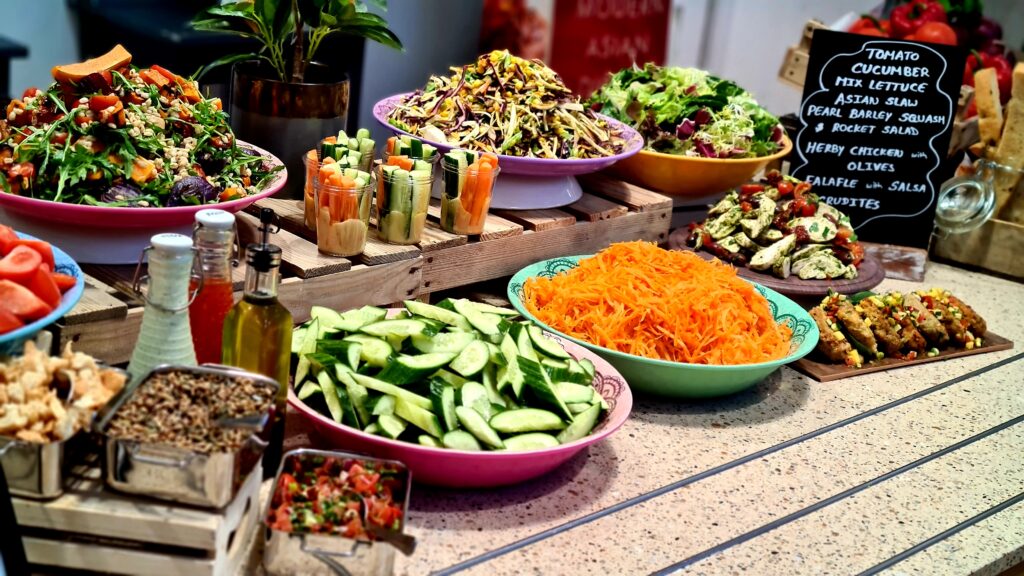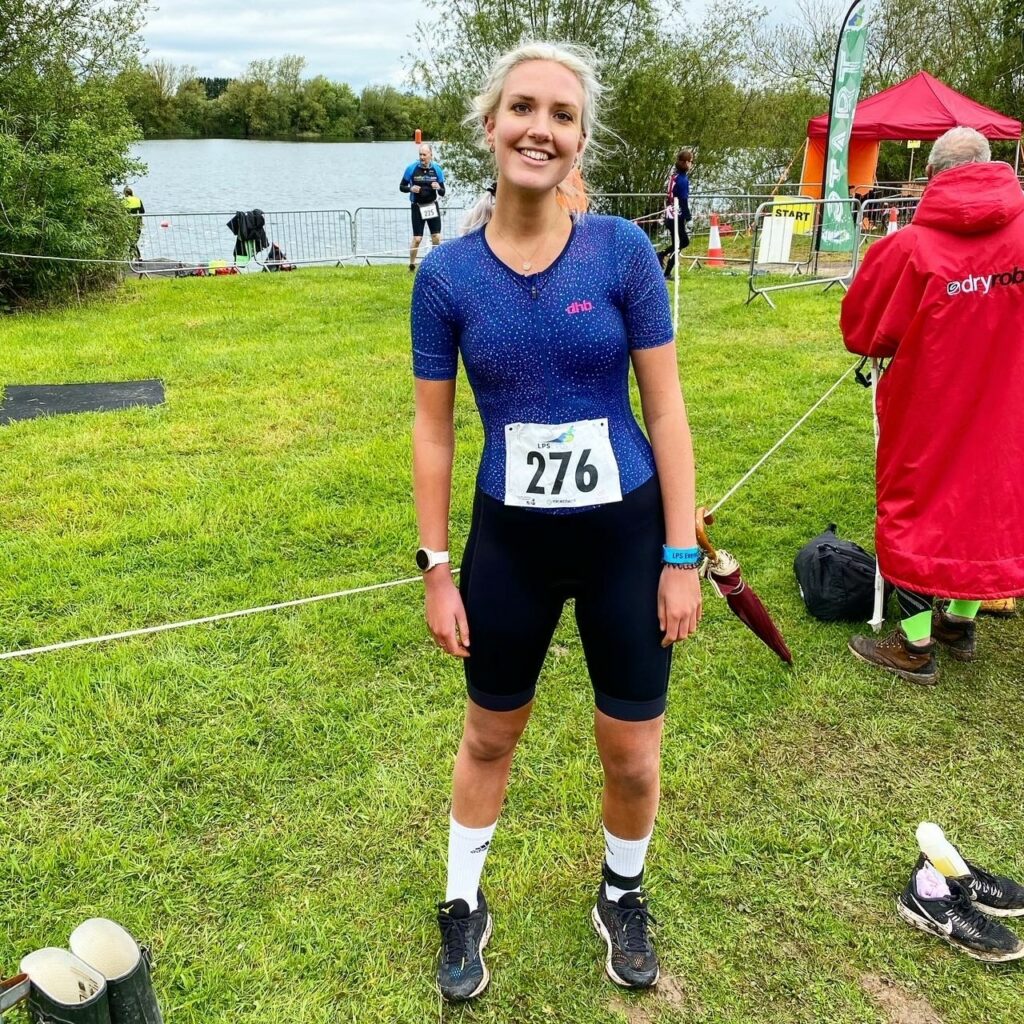 Our 3 Pillar Approach
Our unique sports nutrition journey is utilised in the form of a 'Kitbag' and is actioned via:
1. PUPIL EDUCATION
Including sports nutrition 101, fuelling, recovery, nutrition tailored to the specific sport as well as safety around supplements.
2. PUPIL ENVIRONMENT
Including menu development, food labelling and match-tea provision.
3. PUPIL ASSESSMENT & MONITORING
Including dietary 1-1 assessments, hydration and body composition monitoring.
Our Unique Nutrition Journey
1. PERFORMANCE PHASE – YEARS 11+
LEARNING OBJECTIVE: To provide athletes with advanced sports nutrition knowledge including individual requirements and weighing up supplement needs.
2. TRANSITION PHASE – YEARS 9-10
LEARNING OBJECTIVE: To provide athletes with the knowledge of energy demands, micronutrients, micronutrients and hydration.
3. FOUNDATION PHASE – YEARS 7-8
LEARNING OBJECTIVE: To provide athletes with a general overview of sports nutrition including the role different food groups play in the body.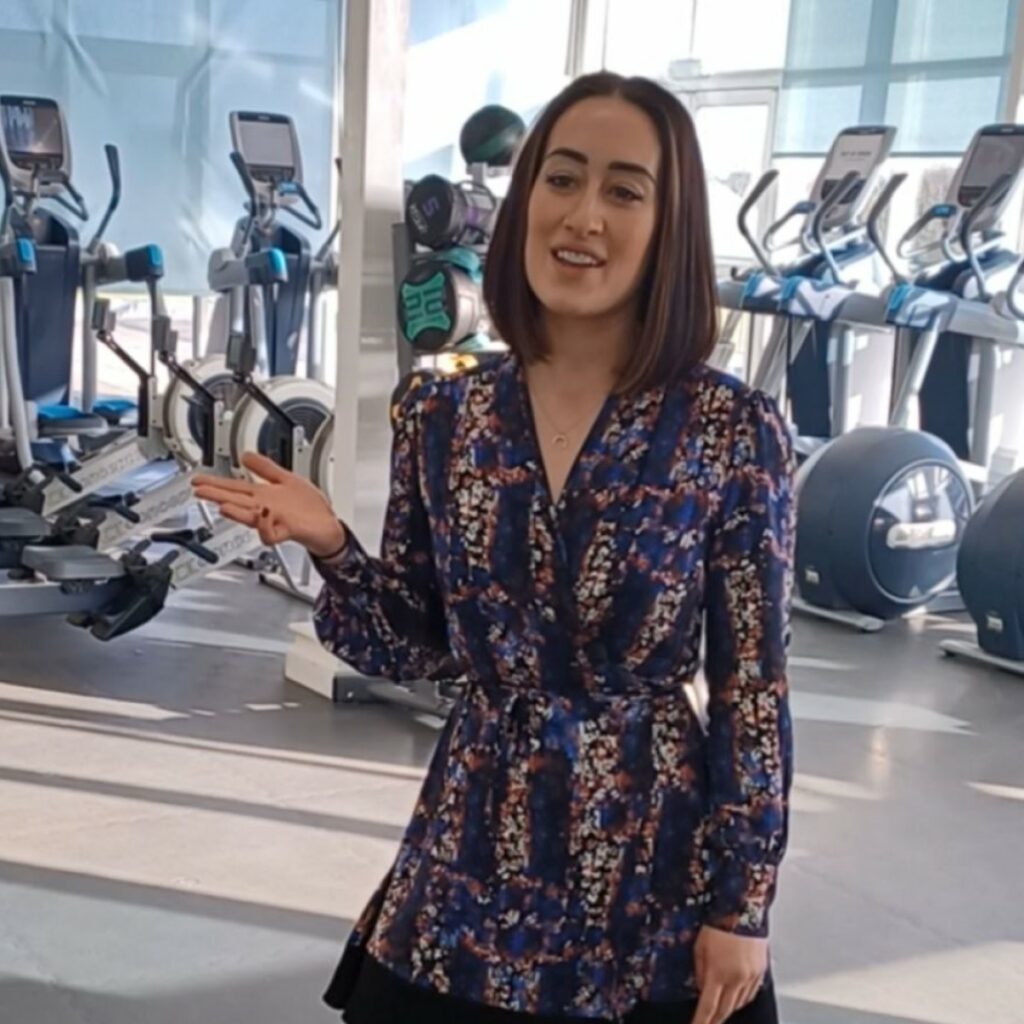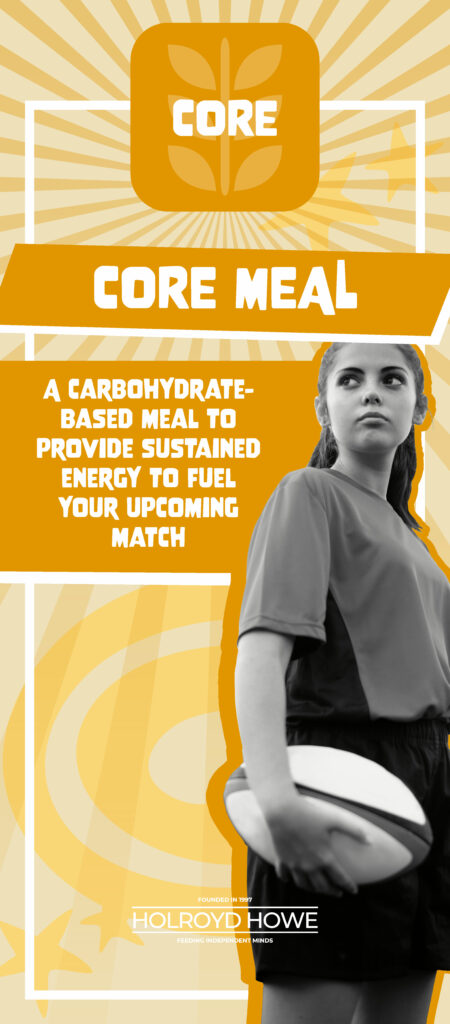 Power Boxes
Power boxes are an important part of the offer we provide our sports scholars when competing in sporting events. When it comes to sports, consuming the right nutrients at the right time can help boost sporting development in student-athletes.
Each of our power boxes will provide athletes with the following:
CORE

(CARBOYDRATES):
PRE and POST training. To provide energy for both the brain and the muscles and assist the recovery process.
ENERGY BOLT

(CARBOHYDRATES):
PRE and DURING competition. To maintain adequate blood glucose levels, prevent the feeling of fatigue and therefore sustain energy for sporting play.
RECOVERY BOLT

(PROTEIN):
POST competition. For muscle repair, growth, and strength development.
HYDRATE

(HYDRATION):
PRE, DURING and POST competition. To provide the students with an extra boost of energy, stay hydrated and promote the recovery process.
RPNS7s Partnership
In 2023 we were delighted to sign a three-year partnership with Rosslyn Park National Schools Sevens, the world's largest school rugby tournament.
We look forward to building a strong sports nutrition focus at the event and sharing our specialist expertise with the nation's future sports stars.