Sports Nutrition
We understand how sport can play a role in shaping pupils physical, mental and emotional behaviour. Our team of specialised sports nutritionists are dedicated to providing pupils with the power to perform. We support every school in harnessing the power of food and nutrition to assist with sporting success.
Timing it Right
When it comes to sport, consuming the right nutrients at the right time can help boost performance, by increasing strength and endurance, aiding recovery and delaying the onset of fatigue.
It is essential that the selection of food provided throughout the day hits individual energy and nutrient requirements. Whether it's tennis, rugby, hockey or otherwise, we ensure the optimal combination of carbohydrates, proteins, fats, vitamins and minerals are provided at each meal point.
We empower our sporting stars to form a 'performance plate'. This helps each individual to begin their sporting session energised and ready to become their best sporting self.
It is equally important that pupils are educated on all areas of sports nutrition through interactive presentations, hands-on workshops and small focus groups. With these sessions we aim to provide pupils with evidenced-based sports nutrition knowledge in a fun and practical way, to give them the winning edge.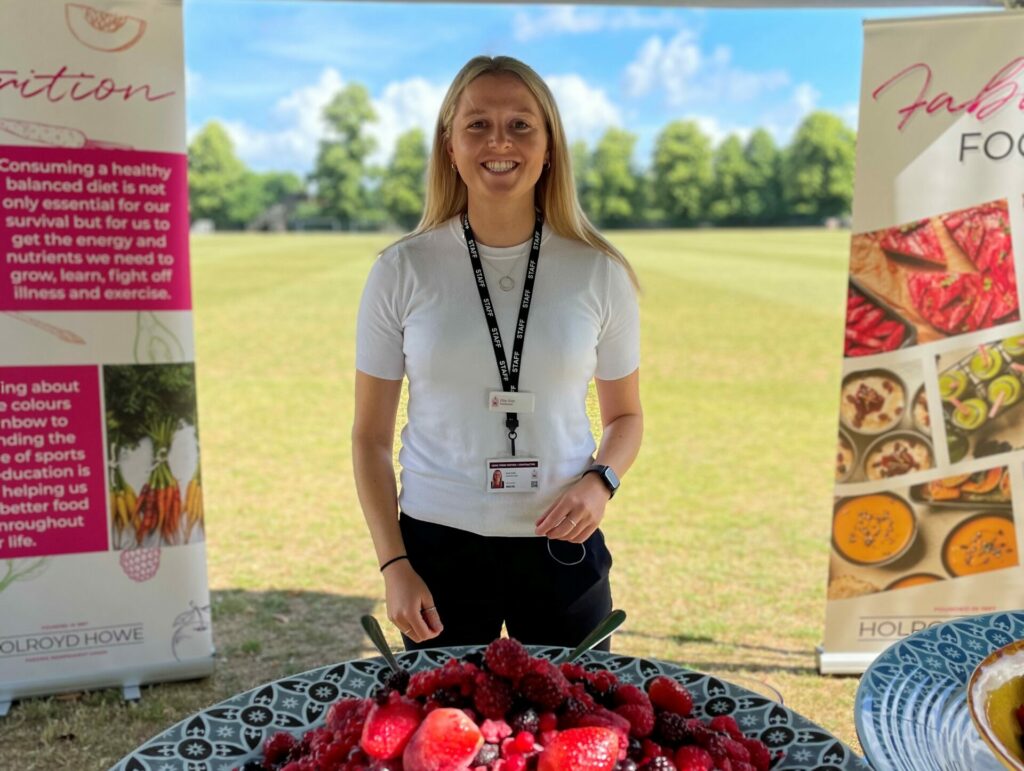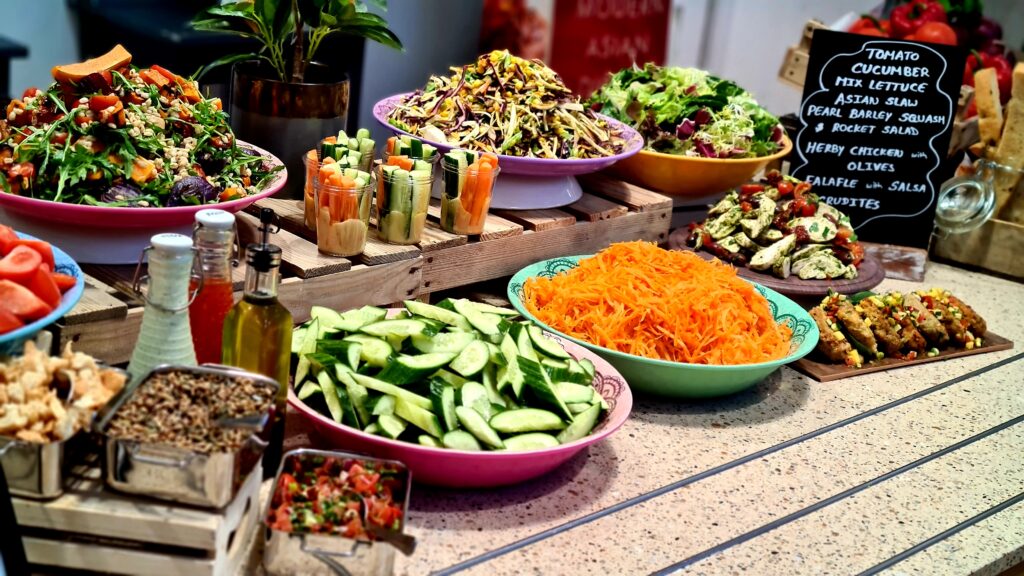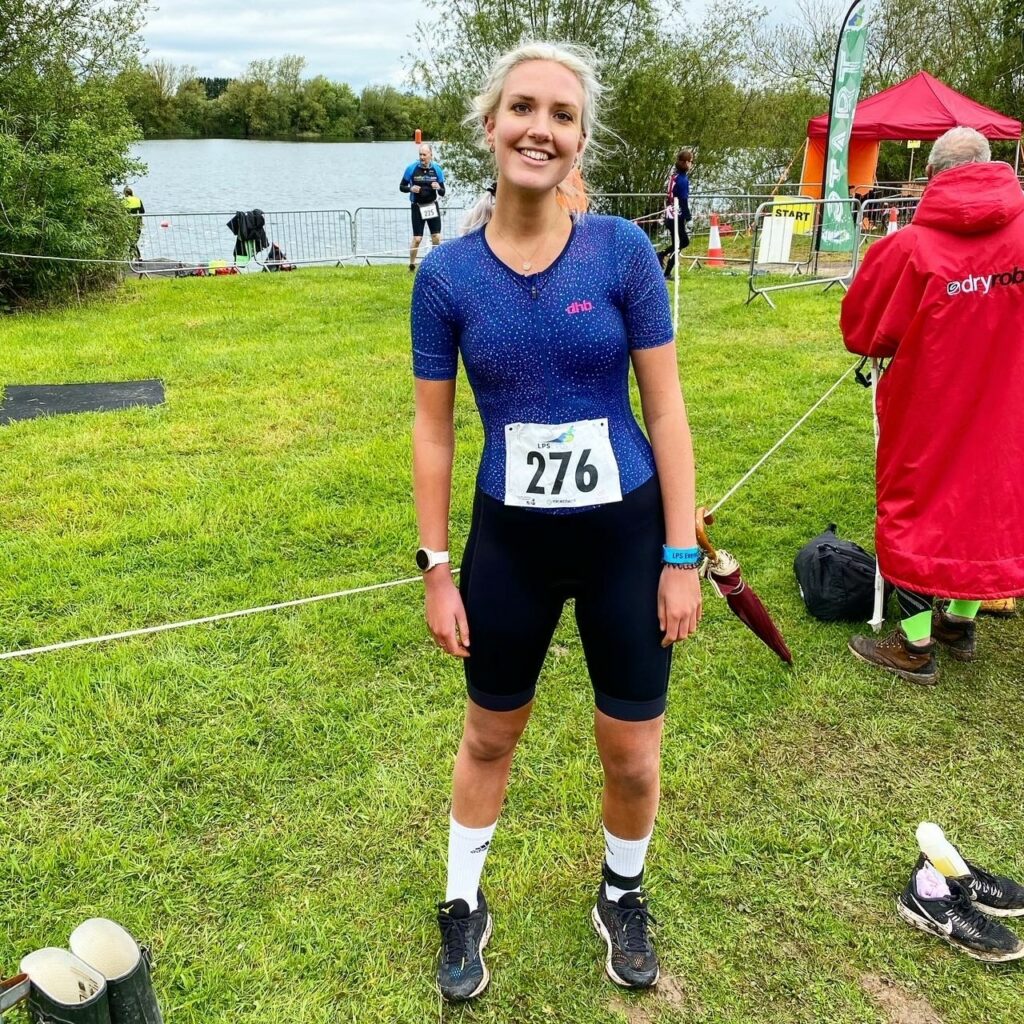 Our 3 Pillar Approach
Our sports nutrition work is actioned via three key pillars:
PUPIL EDUCATION
Including sports nutrition 101, nutrition tailored to the specific sport as well as education around the supplementation practice.
PUPIL ENVIRONMENT
Including food labelling, menu development and sport workshops.
PUPIL ASSESSMENT & MONITORING
Including 1 to 1 dietary assessment, hydration monitoring and Q&A with the nutritionist.
Sports Packed Lunches
Packed lunches are an important part of the food offer we provide and even more crucially, fuel students when on school trips and competing in sporting events.
Our sports packed lunches concept provides students with the range of nutritional requirements needed for different sports, giving them the winning edge.
We have created options that will provide pupils with the following:
Carbohydrates – to provide energy for both the brain and the muscles.
Protein – for muscle repair, growth and strength development.
Fats – to provide a source of energy for low intensity exercise, as well as contributing to vitamin absorption and hormone production.
Vitamins & minerals – to support your immune system,
Water/other fluids – to hydrate the body for performance, training, and everyday functions.
HIGH:
A packed lunch offer suitable for a full day of sporting fixtures – those with a high energy expenditure
MEDIUM:
A packed lunch offer suitable for an away sporting fixture – those in need of additional fuel
LOW:
A packed lunch offer for an away school trip – to replace the standard school lunch.